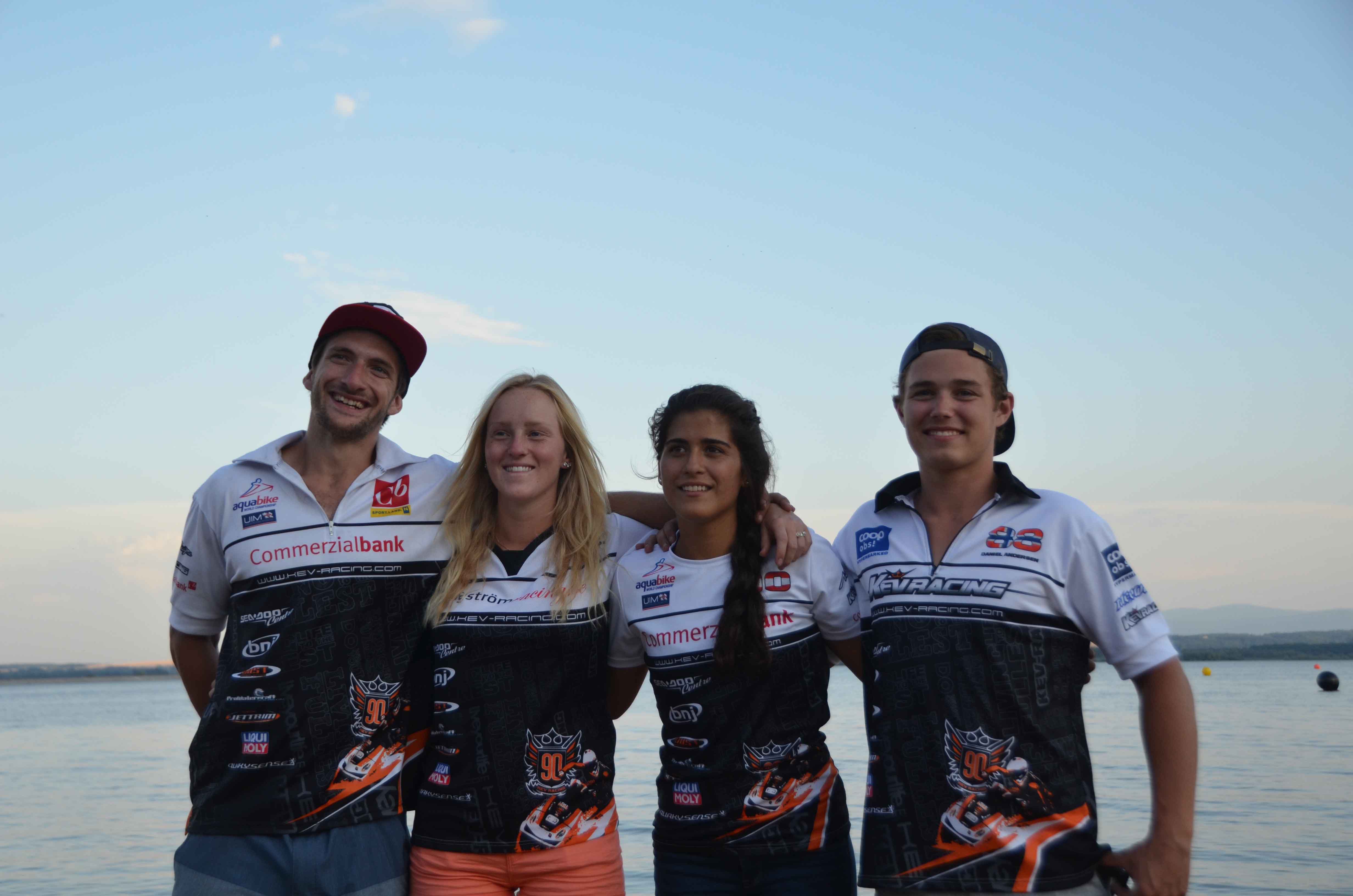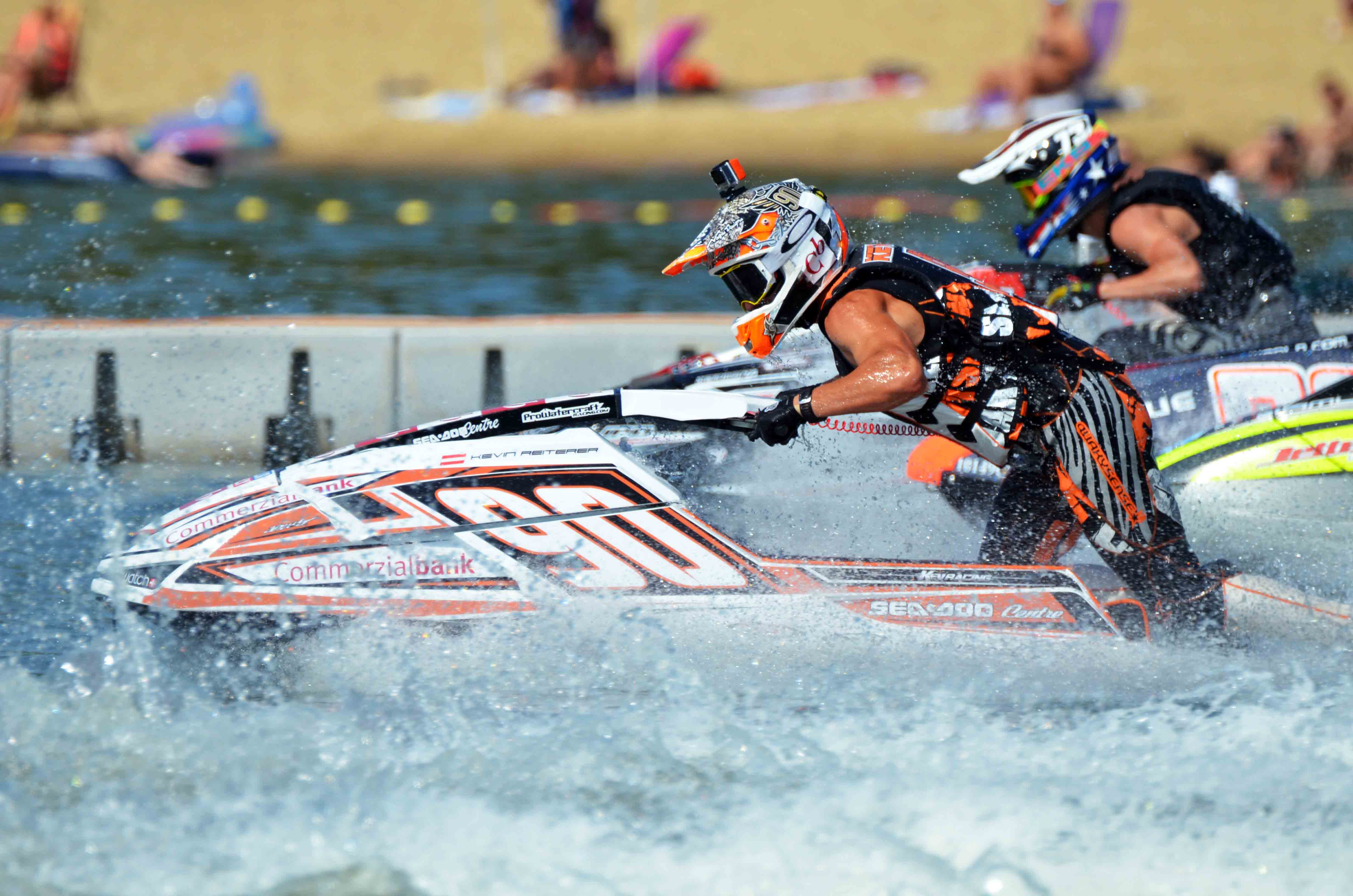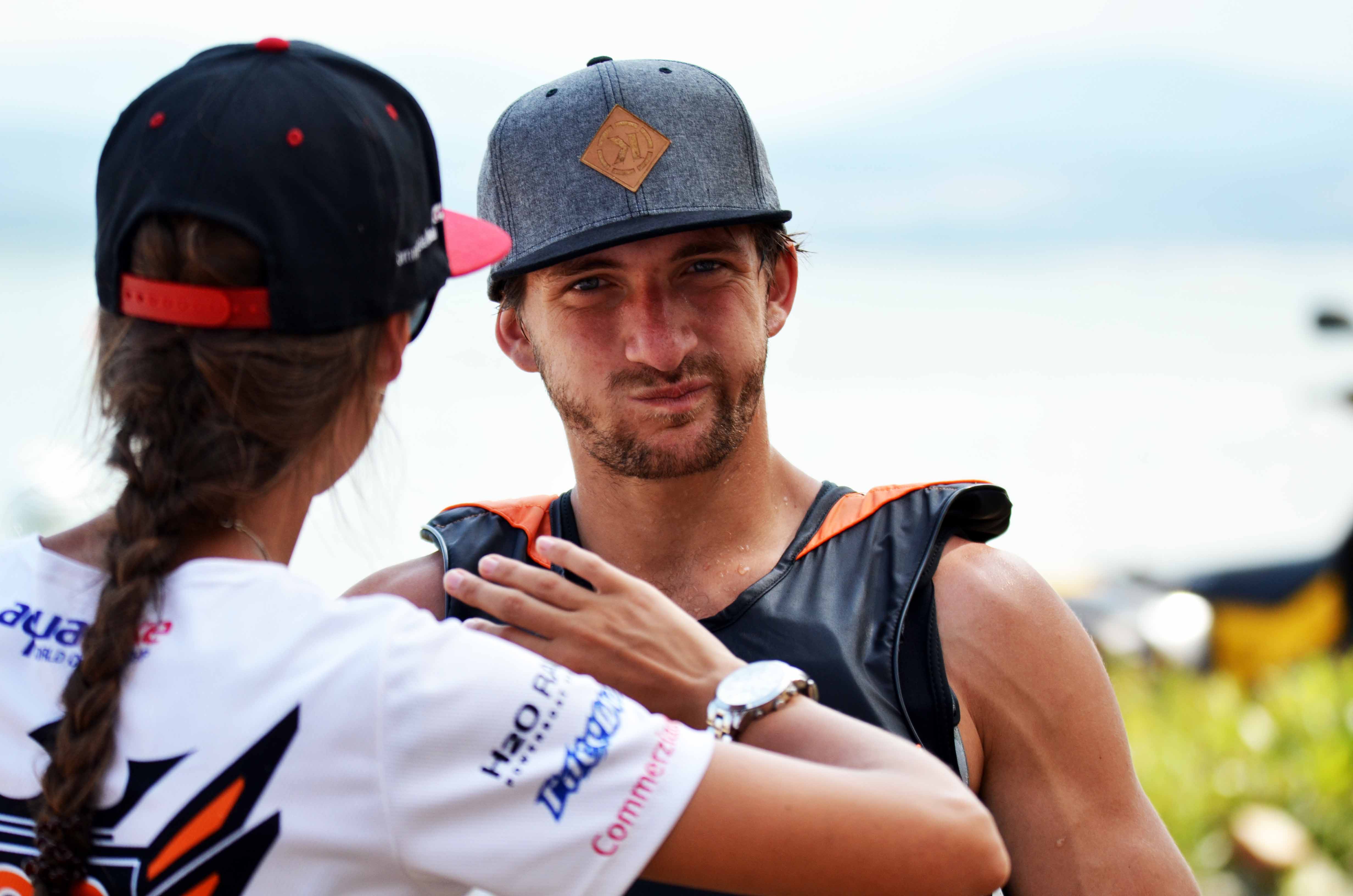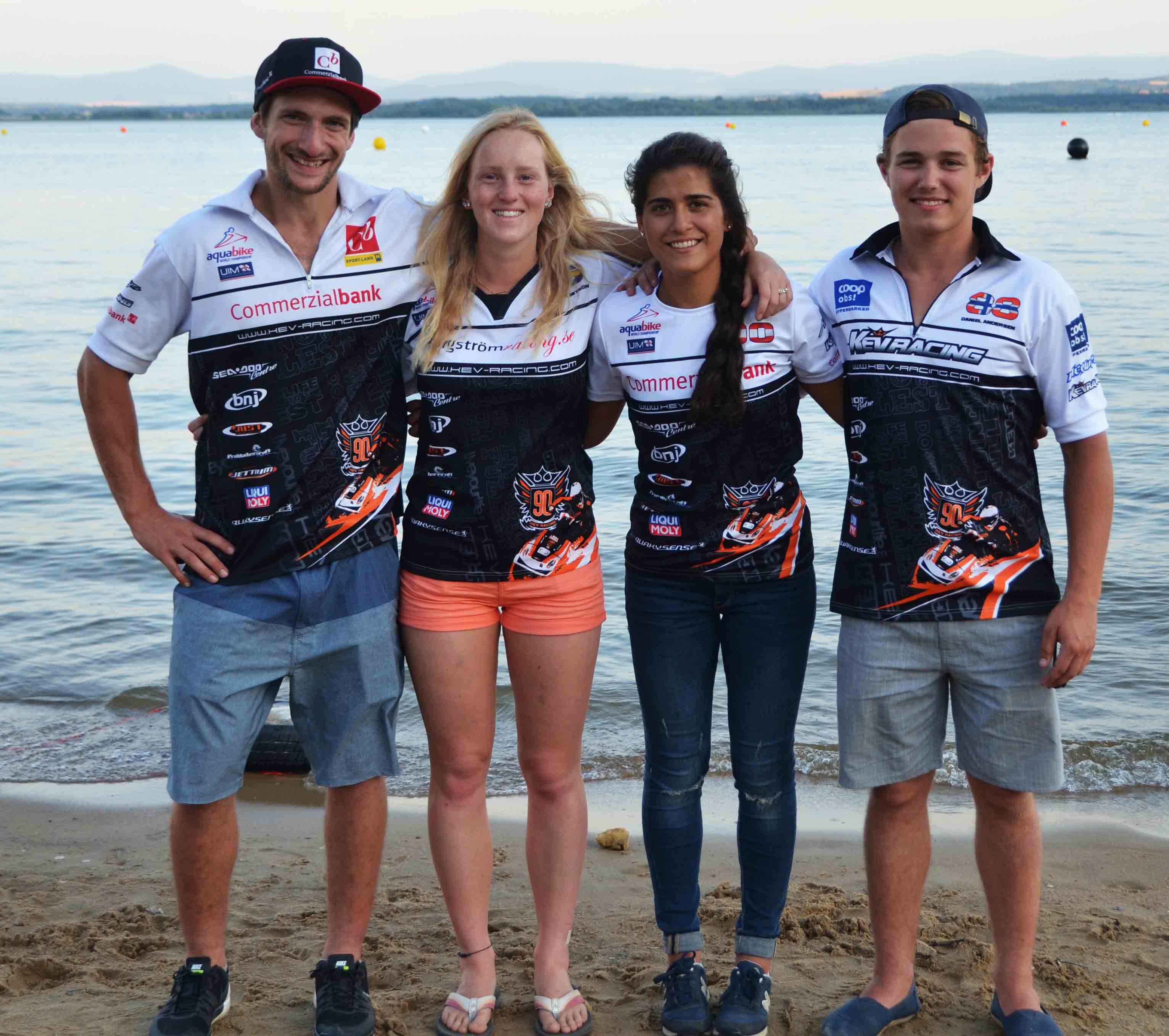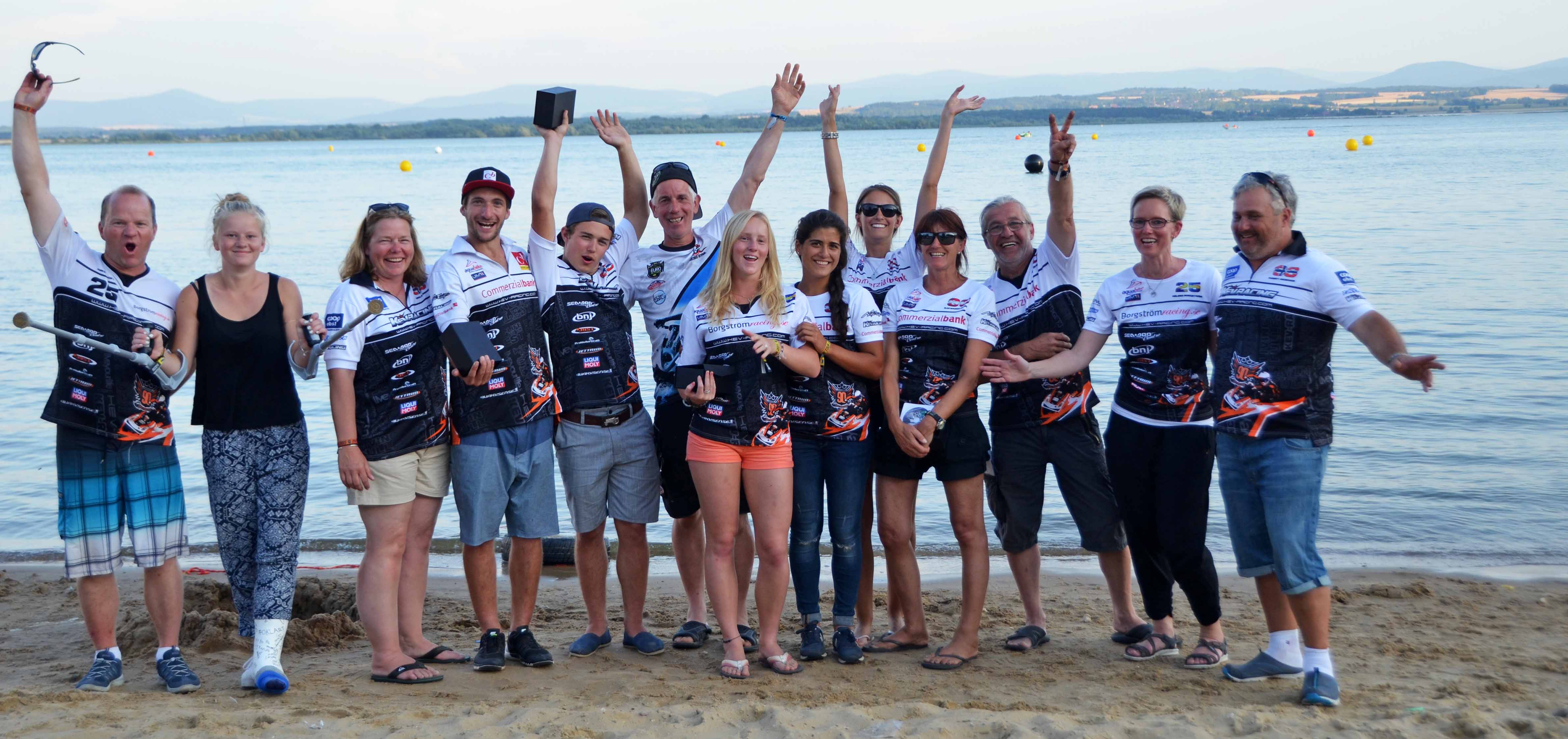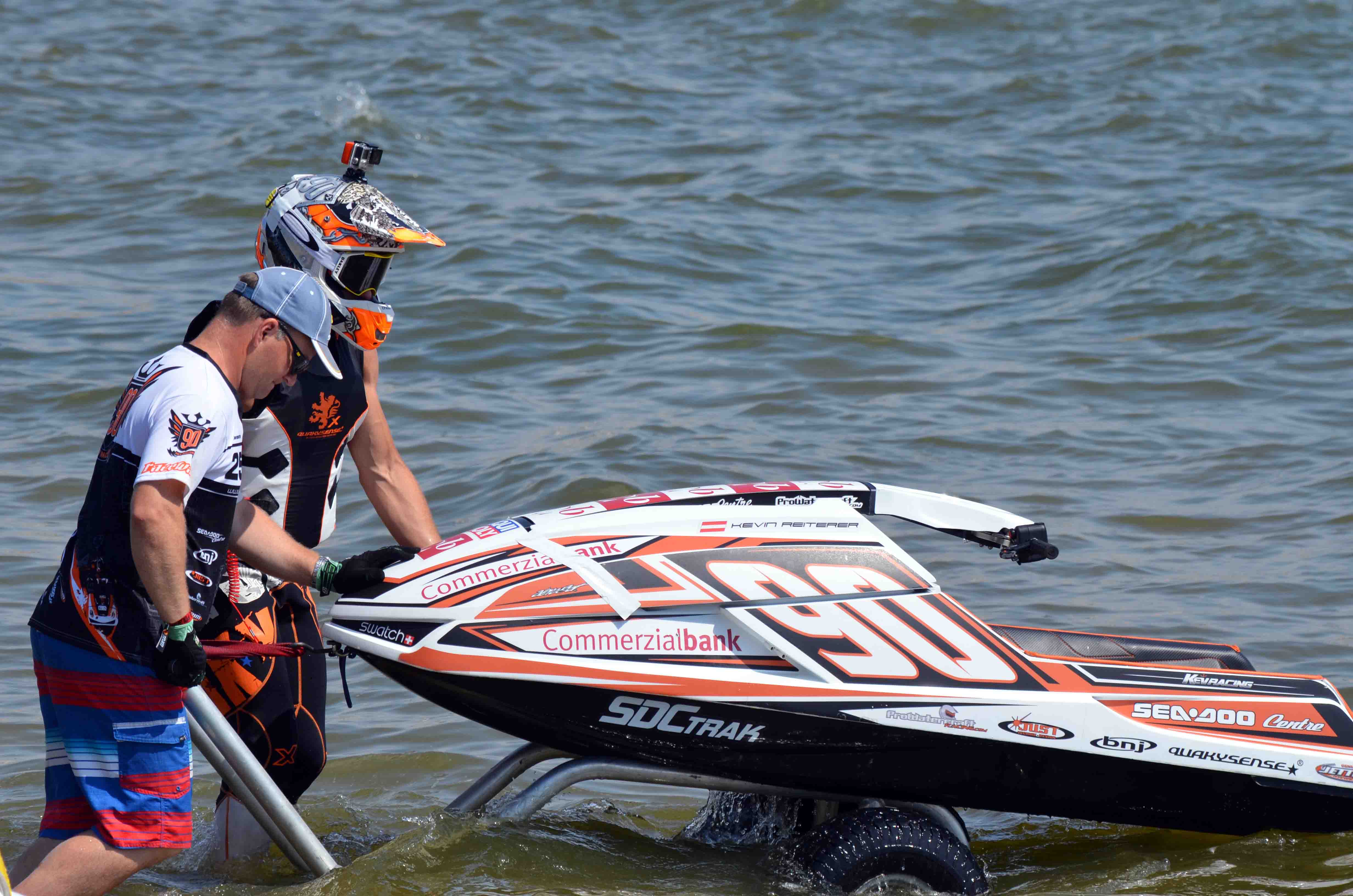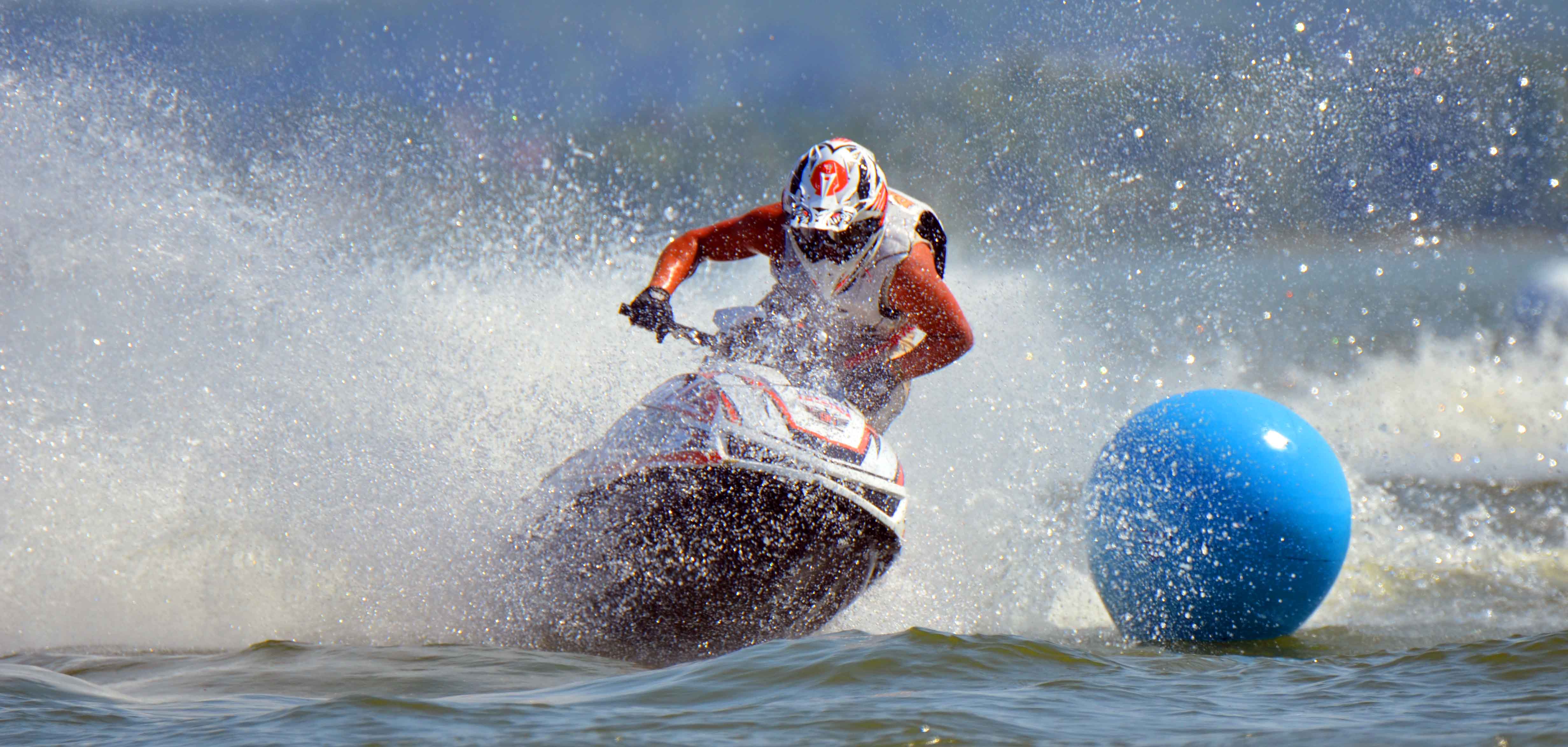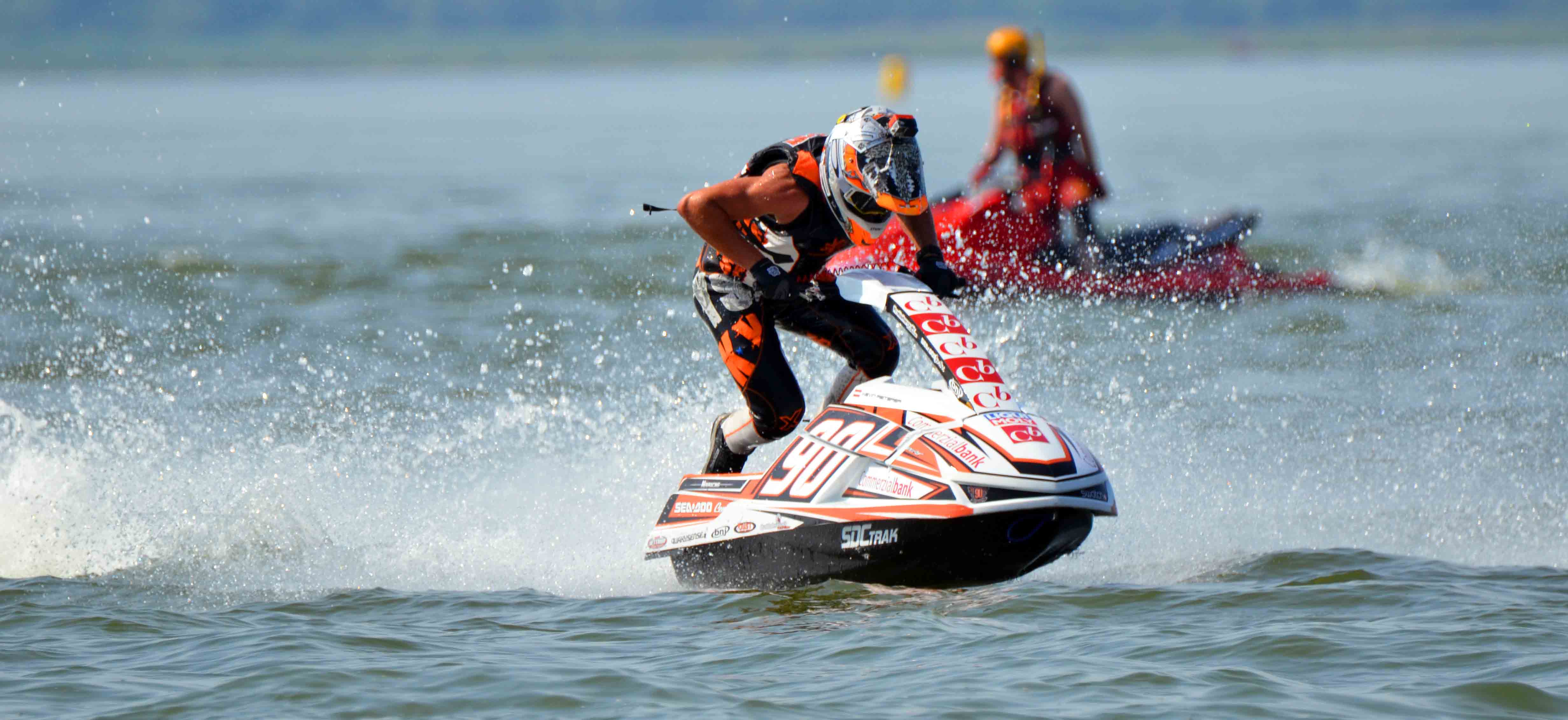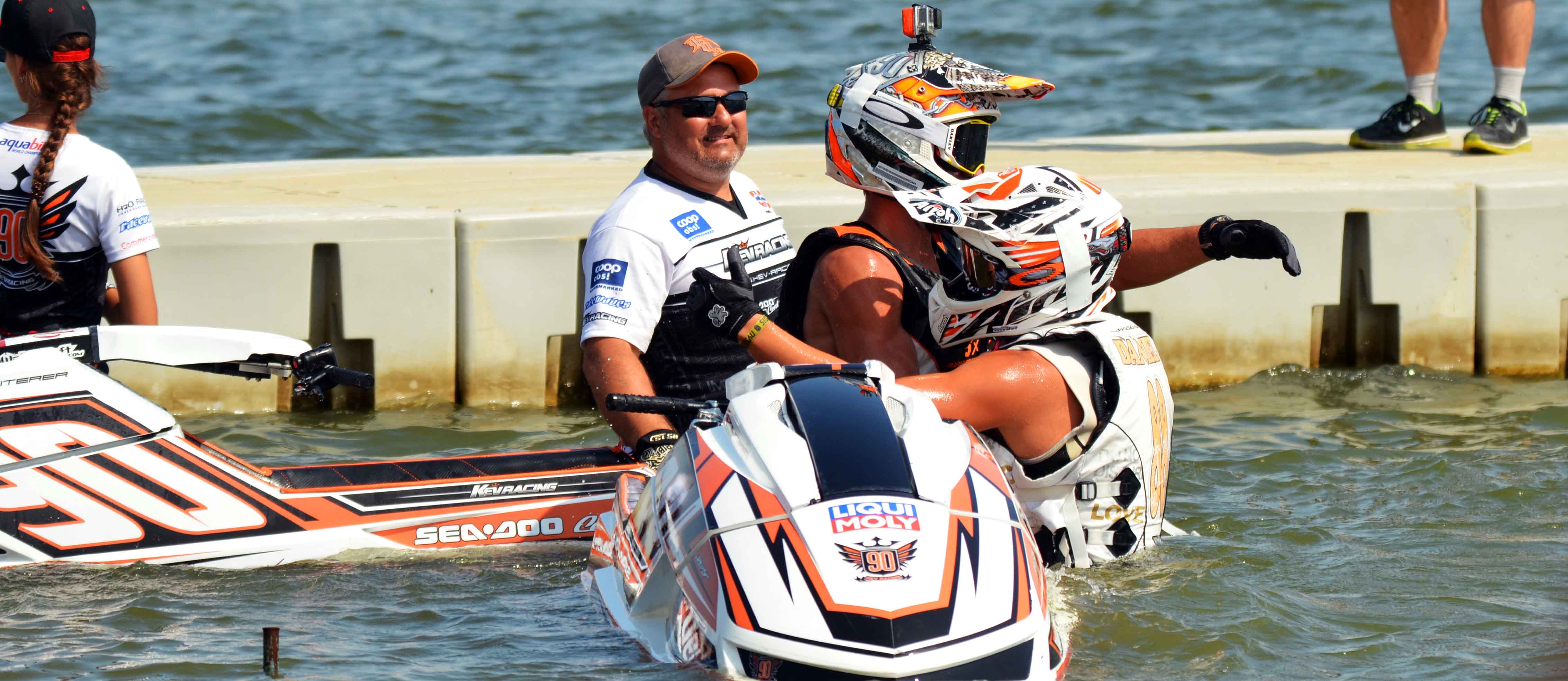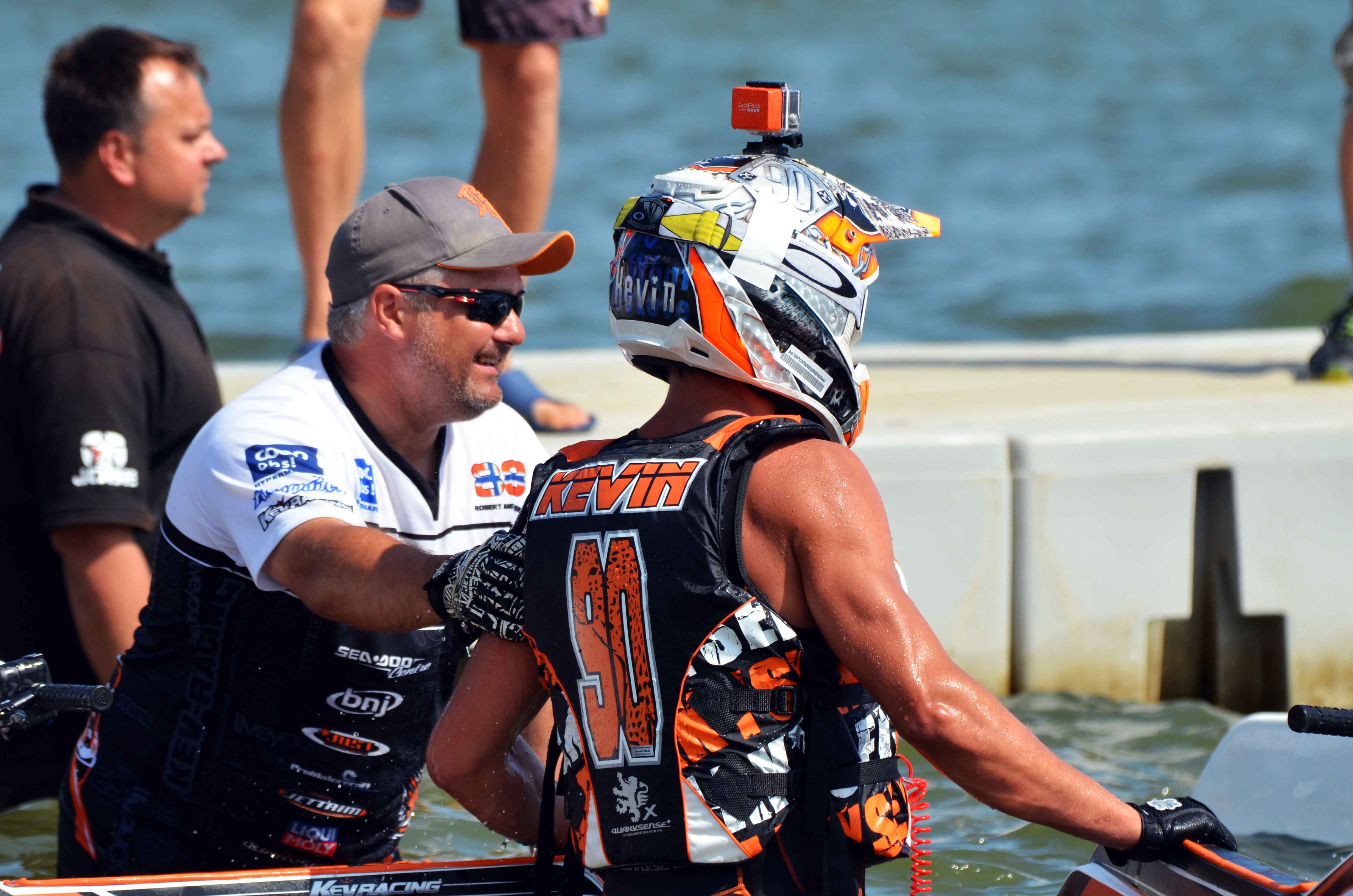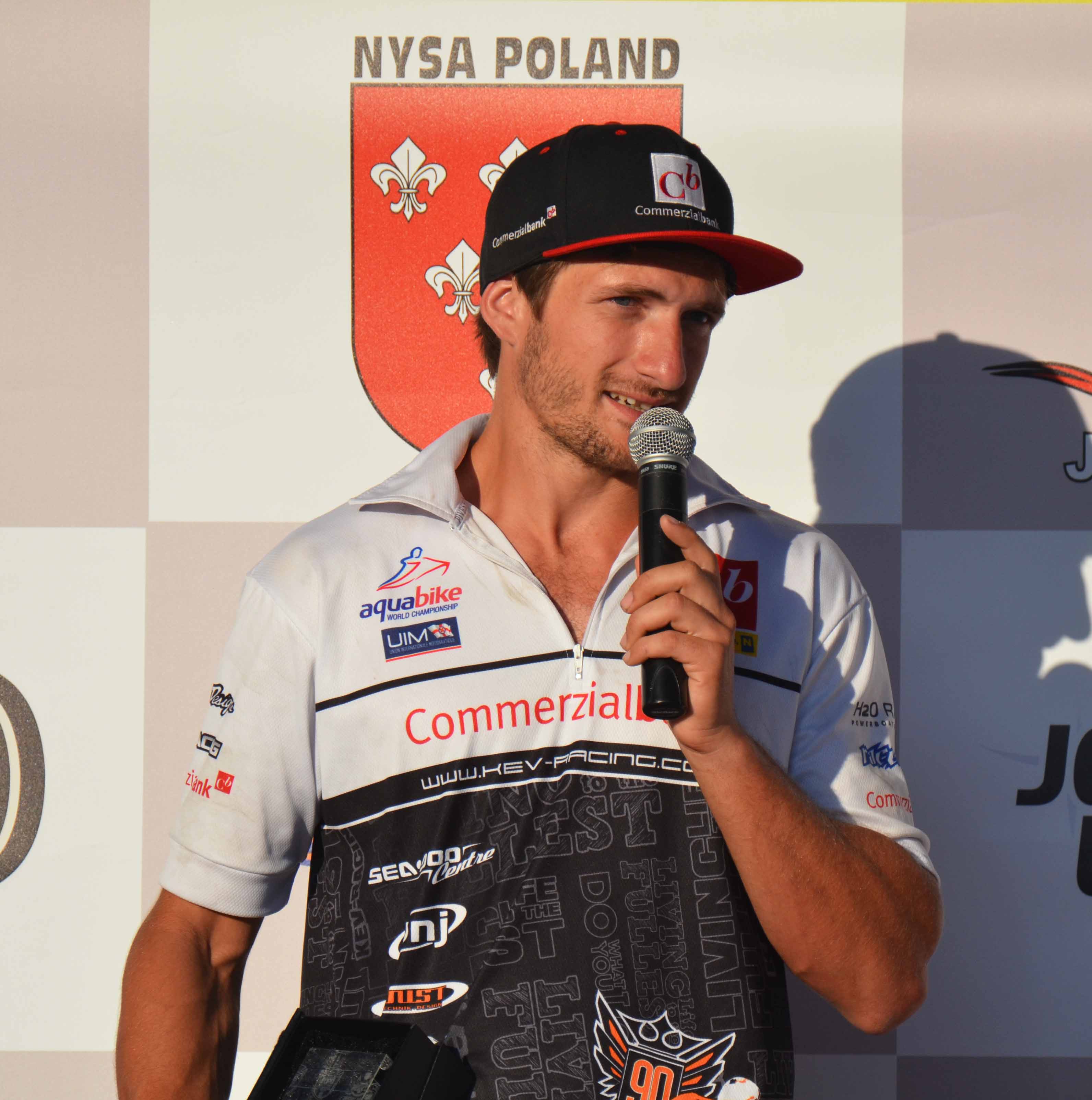 Reiterer to the top of Europe
17-19.07.2015 Polen Nyza, IJSBA Europameisterschaft
Reiterer kürte sich vergangenen Sonntag zum schnellsten Mann Europas. Mit vier Start-Ziel Siegen war es ein perfektes Wochenende für den 22 Jährigen. Der Niederösterreicher dominierte die stärkste Klasse, doch auch seine Teammitglieder zeigten ihr Können auf den heißen Gewässern Polens. Der erst 17 jährige Norweger feierte sein Debut in der stärksten Klasse mit einem zweiten Platz hinter Reiterer.  Beatriz Curtinhal (POR) arbeitet erst seit diesem Sommer mit dem Österreicher und erzielte vergangenes Wochenende einen zweiten Platz in der Männerklasse. Jonna Borgström aus Schweden holte sich trotz Bojen-Fehler im ersten Lauf einen Vize-Europameistertitel in der Woman Ski GP Klasse. Was hinter dem Erfolg des Teams steht schilder Coach und Team Manager Reiterer wie folgt:
"Wir alle haben Leidenschaft für unseren Sport. Mit Disziplin, Antrieb und dem richtigen mentalen Vorbereitung, kann jeder seine Träume verwirklichen. Sie arbeiten sehr hart an ihren Erfolgen aber am allerwichtigsten genießen Sie den Prozess dorthin."
Kommendes Wochenende geht es für den frisch gekürten Europameister nach England zur Freegun Jetcross World Series, bei der die internationale Spitze um den begehrten Titel kämpft. 
17-19.07.2015 Poland Nyza, IJSBA European Finals
Reiterer dominated last weekend's races with a perfect weekend and a first place finish in every single Moto he entered. "I am super stoked on the victory", says the young Austrian. Besides his dominance in Pro SKI GP, his Team
pushed limits. The young Norwegian, Daniel Andersen, had his first go in the premiere class and finished a stunning second place behind Reiterer. Beatriz Curtinhal (POR) who just joined in for a few weeks to train with them, took the second place finish in the men's division Expert Ski Limited. Jonna Borgström (SWE) was penalized in the first moto of Pro AM Ski Woman but managed to finish an overall second behind her cousin Sandra Borgström. It seems to us, that 
there is something these guys are doing absolutely right. The Team Manager and Coach of the young riders explains it like this: "We all have love and passion for this sport. With the right amount of dedication, drive and mindset everyone can achieve their goals. They are working really hard on these victories but they are definitely enjoying the process."
The upcoming weekend the Jetcross World Series Finals will take place in UK. The young Austrian has two days at home for some testing and preparation before he leaves to next weekend's big event.