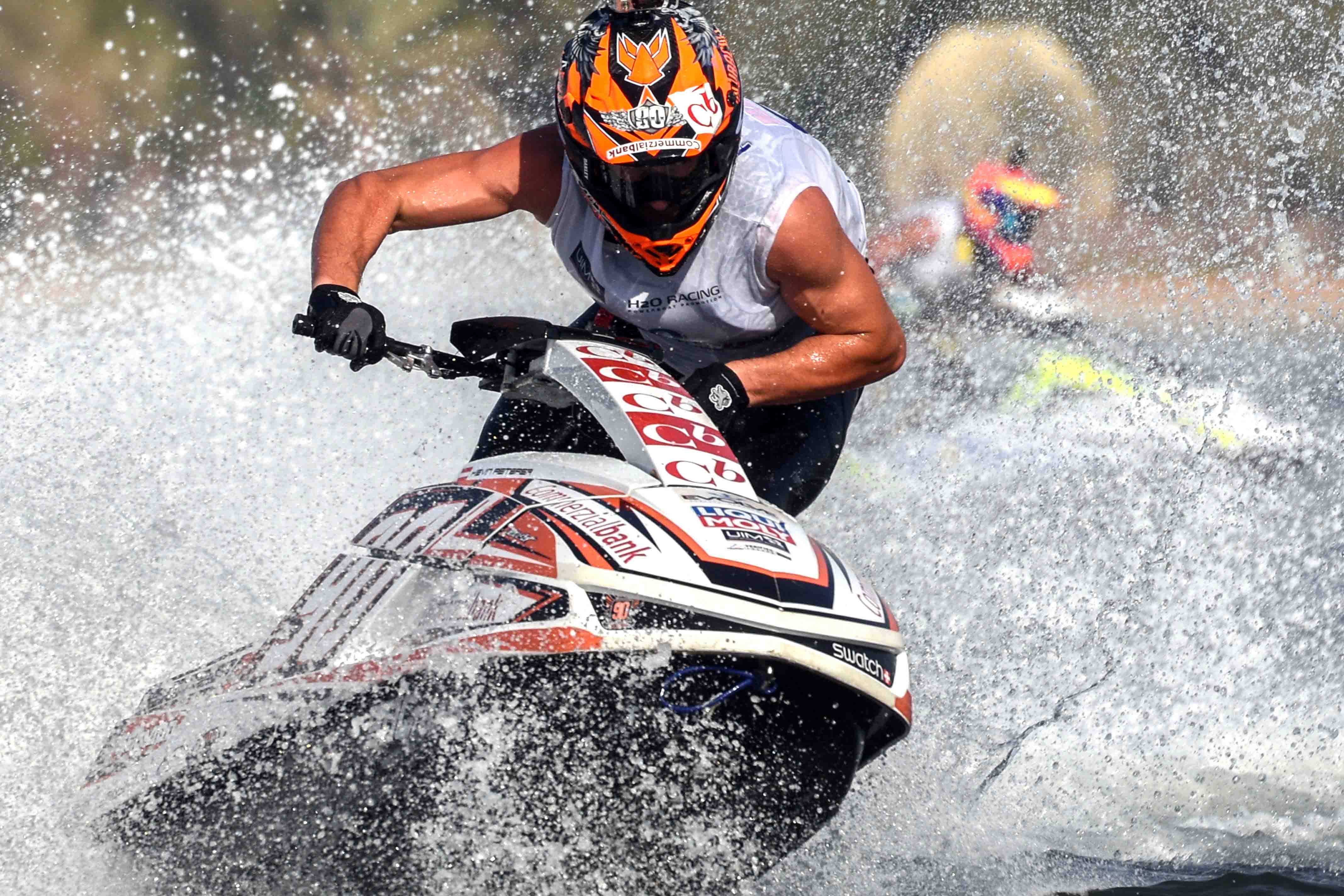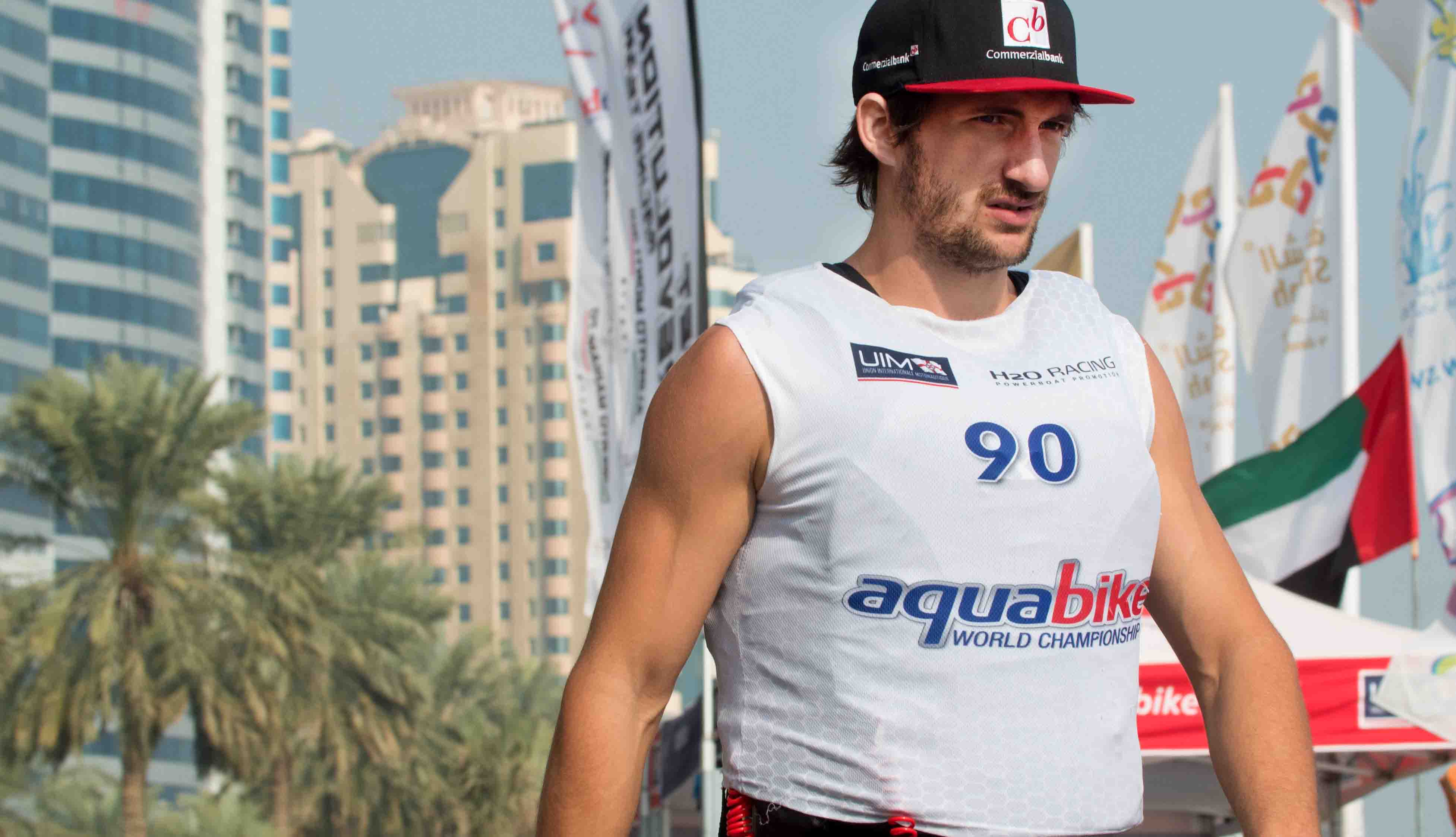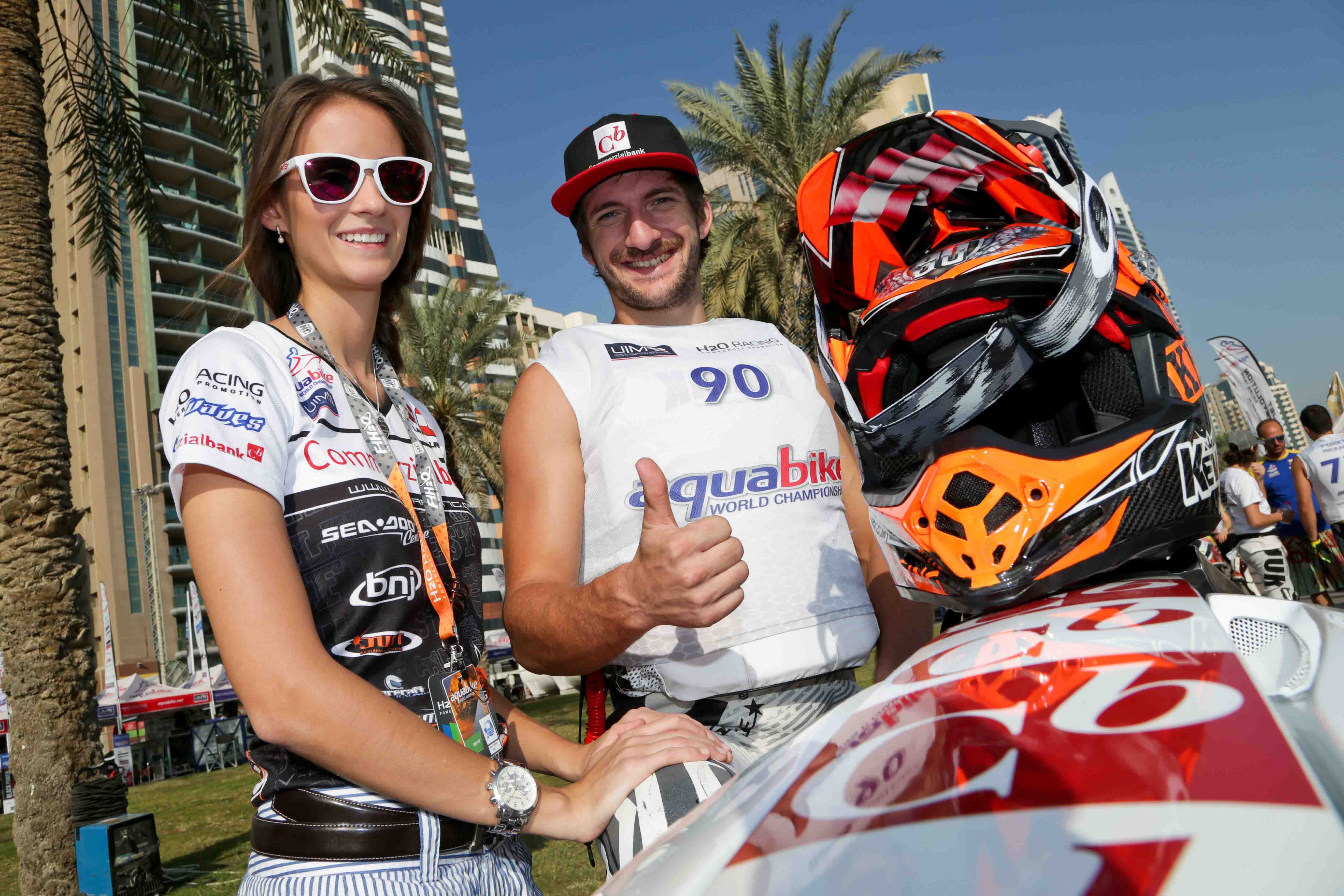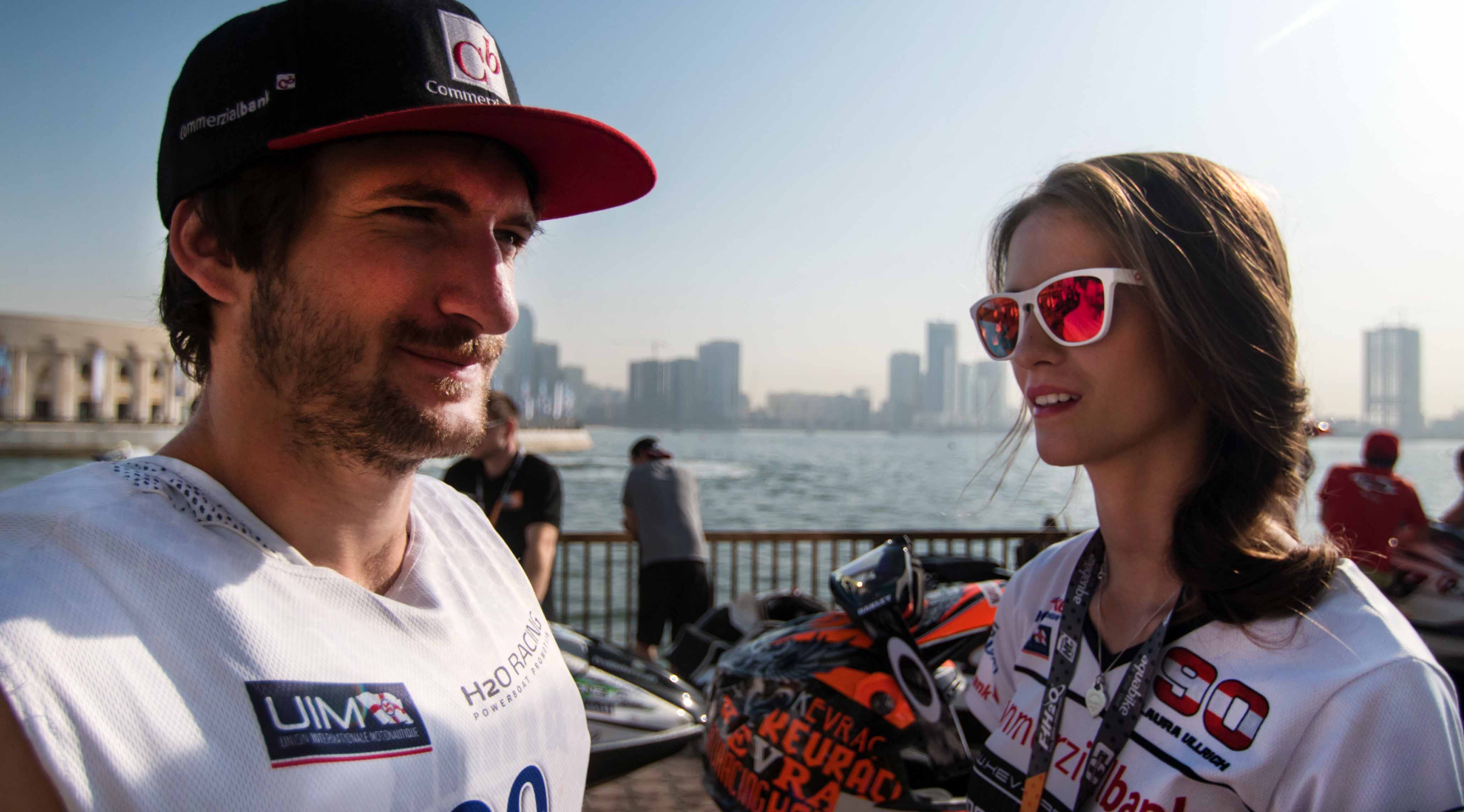 Österreicher, schnellster Mann der Welt
19-20.12.2015, Weltmeisterschaftsfinale Sharjah, Vereinigte Arabische Emirate
Kevin Reiterer bestritt vergangenes Wochenende das letzte Rennen der diesjährigen Weltmeiterschaft in Sharjah, den Vereinigten Arabischen Emiraten. Der FH Absolvent startete im Frühjahr 2015 mit technischen Problemen und einem Ausfall bei dem Auftaktrennen in Katar, wobei ihm bereits zu Beginn der Saison wichtige Punkte ausblieben. Dies sollte jedoch sein einziges Problem in der diesjährigen Rennserie bleiben. Der 23 jährige Profi Sportler siegte in den zwei darauffolgenden Welt Cup Rennen und holte das Spitzenfeld in der Gesamtwertung vor dem finalen Rennen ein. In Sharjah zeigte Reiterer ein letztes Mal in diesem Jahr, dass er der schnellste Fahrer der Welt ist und gewann beide Wertungsläufe mit enormen Vorsprung. So beendet der Bad-Fischauer das Jahr mit unglaublichen Erfolgen!
"Ein Traum geht in Erfüllung! Ich bin überglücklich und kann es noch kaum fassen auch dieses Jahr Weltmeister zu sein! Nun geht es ab in die Heimat um gemütliche und erholsame Tage mit Familie und Freunden zu verbringen, bevor die Tests für die neue Saison Mitte Januar beginnen.", schildert der frisch gebackene Weltmeister.
Aus einem Land in dem seine Sportart nur Einige wenige kennen, Trainingsmöglichkeiten kaum gegeben sind, ist ein Österreicher an der Spitze der Welt. Wir sind stolz auf ihn!
Austrian, fastest man on the planet
19-20.12.2015, World-Championship Finals
Sharjah United Arabic Emirates – The Sports and Science graduate, Kevin Reiterer, competed last weekend in Sharjah at the final Grand Prix of the World Championship. Kevin had an unfortunate start into the season, with a 0 points finish in Qatar. With two overall victories at the next two Grand Prix the Austrian closed in on points with his top competitors. The 23 year old pro athlete showed this weekend, a last time of the season, his amazing skills and won both motos in convincing fashion.
"A dream comes true! I am so amazed and happy with this season and overwhelmed with the 2015 World title! Now I am on my way back home for a couple of days to enjoy recovering and relaxing holiday with family and friends before heading to the next tests for the 2016 season.", says the 2015 World Champion.
Coming from a country where the sport is difficult to practice, not many people know about it, an Austrian is the fastest man on the planet once again. We are proud!
www.kev-racing.com