Winning Strike Interrupted
2019 UAE Championship, Dubai – Mercato Beach
Dubai, United Arab Emirates – Last weekend, the fourth round of the UAE Championship took place on Mercato Beach, Dubai. After three victories in a row Reiterer had to settle for second place finish.
Reiterer could not contend with Raphael Maurin, 2018 King's Cup Champion, who led both motos from start to finish. With a second place, the Lower Austrian extends the overall lead and gets another step closer to the Championship.
"It was a great race. The track was technical but hard to pass on. I kept Raphael honest and added pressure all Moto long. However, I could not force him to make a proper mistake."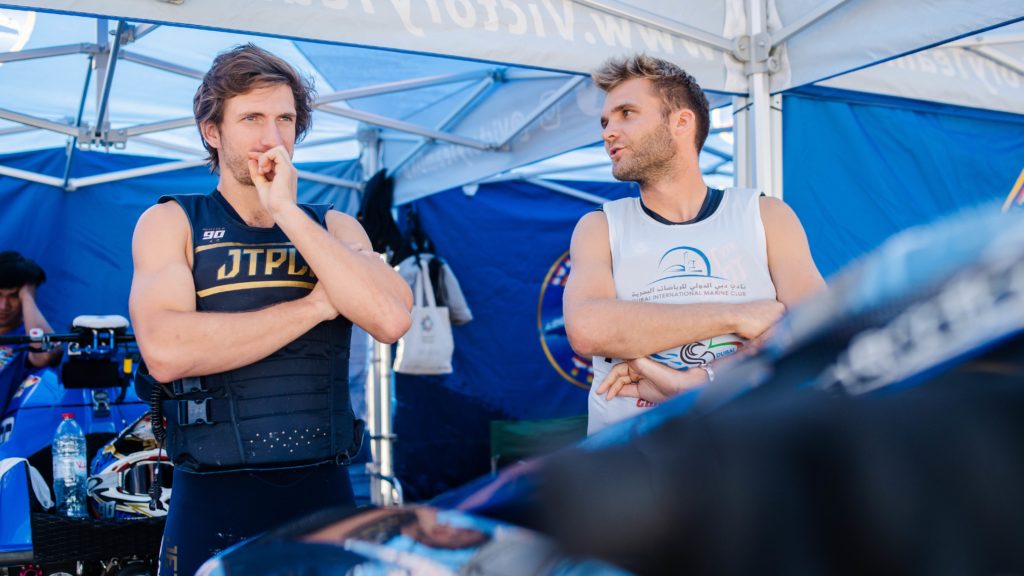 Siegesserie unterbrochen
2019 VAE Meisterschaft, Dubai – Mercato Beach
Dubai, Vereinigte Arabische Emirate – Vergangenes Wochenende fand die vierte Runde der VAE Meisterschaft in Dubai statt. Nach drei Siegen in Folge musste sich Reiterer mit Rang Zwei zufrieden geben.
In beiden Wertungsläufen konnte der Österreicher gegen King's Cup Champion Raphael Maurin, welcher zwei Start-Ziel Siege einfuhr, nichts machen. Mit dem zweiten Platz baut der Niederösterreicher die Gesamtführung weiterhin aus und rückt seiner Titelverteidigung ein Stück näher.
"Es war ein tolles Rennen. Die Strecke war technisch, aber schwer weiterzugeben.Ich hielt Raphael ehrlich und fügte Moto lange Druck hinzu. Ich konnte ihn jedoch nicht dazu zwingen, einen richtigen Fehler zu machen. "
Am 23. Februar kehrt die VAE-Saison für die vierte Saisonrunde nach Sharjah zurück. Reiterer gewann drei von drei Motos beim letzten Mal in Sharjah.