Grand Prix of Hungary
Perfect Score for Austria
Last weekend the second round of the UIM ABP European Championship took place in Hungary, Nyíregyháza-Levelek. The famous summer location and wakeboard lake was set for a weekend of racing with the fastest racers of Europe.
Reiterer was again the master and maintained his perfect record and on top in all sessions, winning his third and the final Moto by 49.09s from runner-up Stian Schjetlein, with Barnabas Szabo third overall.
"This track was very different to what we have been racing on the past months. Water conditions were super flat and ski performance was key. We did our best and found things to improve on during each Moto. Now we are setting sights for the last and final round of the European Championship in two weeks time."
Reiterer had to work for his victory. In all three starts he did not get the holeshot but showed excellence by passing the leader and winning each Moto.
Another Austrian had a successful weekend. As Daniel Lasselsberger scored another perfect score in the Runabout GP2 category by winning all three heats.
In two weeks the racers will be attending the final Grand Prix for the European Championship in the capital of Croatia, Zagreb.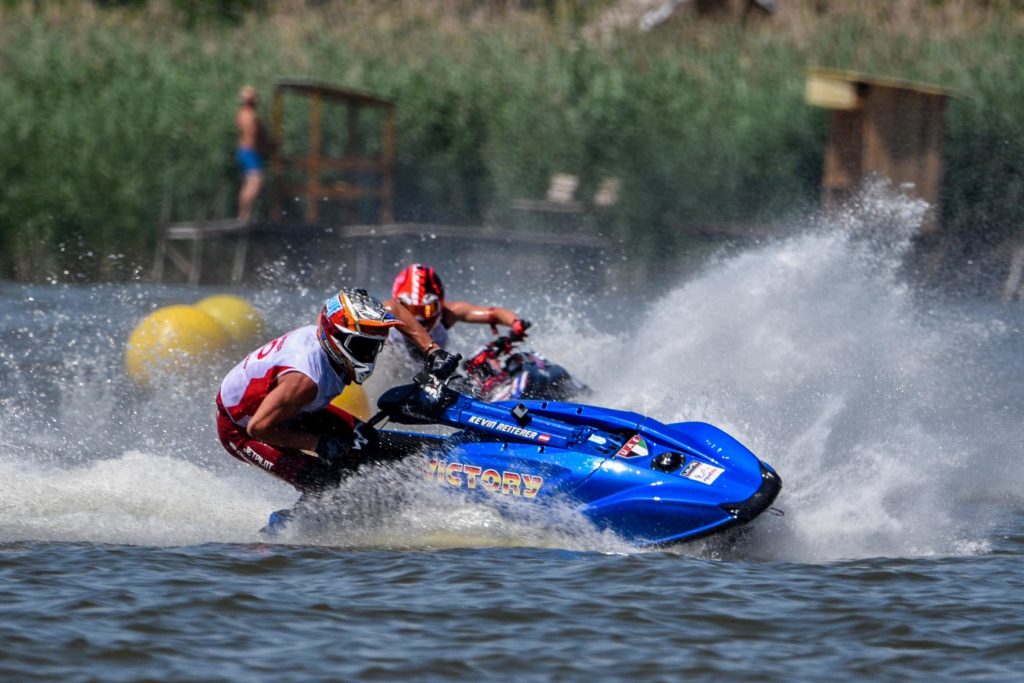 Großer Preis von Ungarn
Perfektes Ergebnis für Österreich
Am vergangenen Wochenende fand in Ungarn, Nyíregyháza-Levelek, die zweite Runde der UIM ABP-Europameisterschaft statt. Die berühmte Sommer und Wakeboard Location war Austragungsort der schnellsten Wassersportart der Welt.
Reiterer war erneut unschlagbar in seiner Klasse und holte in allen Sessions die maximale Punktezahl. Mit 49,09 Sekunden gewann er seinen dritten und letzten Wertungslauf vor dem Zweitplatzierten Stian Schjetlein (NOR), mit Barnabas Szabo (HUN) als Gesamtdrittem.
"Die Rennbedingungen waren super flach und die Leistung des Jets war entscheidend. Wir haben unser Bestes gegeben und bei jedem Moto Verbesserungspotenzial gefunden. Jetzt haben wir das EM Finale in zwei Wochen im Visier."
Reiterer musste für seinen Sieg arbeiten. Mit einer hervorragenden Leistung schaffte der Österreicher, trotz der einfachen Bedingungen, seine Konkurrenz zu überholen.
Ein weiterer Österreicher hatte ein erfolgreiches Wochenende. Daniel Lasselsberger erzielte ein perfektes Ergebnis in der Runabout GP2-Klasse und gewann alle drei Wertungsläufe.
In zwei Wochen werden die Rennfahrer am letzten Grand Prix der Europameisterschaft, in der kroatischen Hauptstadt Zagreb, teilnehmen.